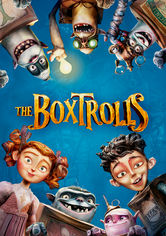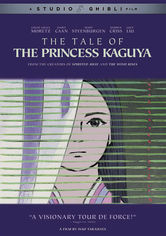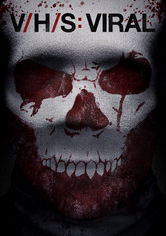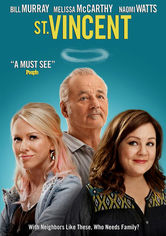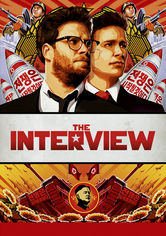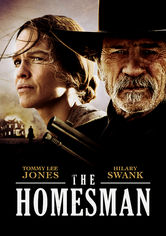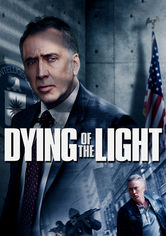 This week: Oscar nominees, crazy people, dictators, and subversive Christianity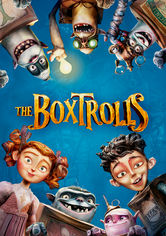 2014
PG Animated Adventure Comedy
Oscar nom: Best Animated Film
Directors:
Graham Annable (CSI: 3 Dimensions of Murder

(Video Game)

)
,
Anthony Stacchi (Boog & Elliot's Midnight Bun Run

(Video short) (co-director)

)
based on the novel
"Here Be Monsters!" by
Alan Snow
Trivia:
Singing vocals for Sir
Ben Kingsley
were provided by actor/countertenor
Sean Patrick Doyle
(of Broadway's Kinky Boots, La Cage Aux Folles and 20th Century Fox's The Sitter), voice-matching his spoken performance as Mme. Frou Frou.
Plot:
A young orphaned boy raised by underground cave-dwelling trash collectors tries to save his friends from an evil exterminator.
Review: When I saw the trailer I thought it looked stupid and had no interest in seeing this. However, because of its Oscar nomination, I will see it. I really loved Coraline, and it's stop motion of which I'm a huge fan. It's also gotten some great critical praise. Maybe there's something there after all.
Rating: TBD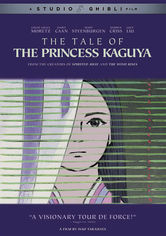 2013 PG Animated Drama Fantasy
Oscar nom: Best Animated Film
Director:
Isao Takahata (
Pom Poko
)
Cast:
Chloë Grace Moretz,
James Caan,
Mary Steenburgen,
Darren Criss,
Lucy Liu,
Beau Bridges,
James Marsden,
Oliver Platt,
Dean Cain,
Daniel Dae Kim,
John Cho
Plot:
Found inside a shining stalk of bamboo by an old bamboo cutter and his wife, a tiny girl grows rapidly into an exquisite young lady. The mysterious young princess enthralls all who encounter her - but ultimately she must confront her fate, the punishment for her crime.
Review: I will admit that I hadn't heard of this film until the Oscar nominations came out. I've heard of The Wind Rises & Princess Mononoke, but I never watch them because I'm not a typically a fan of Anime. I find the animation beautiful, but the overall pacing slow to the point of boredom. I will try my best not to fall asleep while watching this as I'm very curios about the story line, but no promises.
Watch with: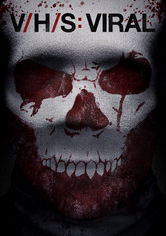 2014 R Action Horror Thriller Anthology
Writers:
Justin Benson (
Wrecked
(Short)), Gregg Bishop
(The Birds of Anger
(Short)),
T.J. Cimfel
(
No Tell Motel
),
Ed Dougherty
(additional material) (segment "Vicious Circles")
Blackout
(screenplay),
Todd Lincoln
(segment "Gorgeous Vortex")(
The Apparition
),
Aaron Moorhead
(
A Glaring Emission
),
Nacho Vigalondo
(
Open Windows
),
David White
(
Shut In
) &
Marcel Sarmiento
(Story) (
Heavy Petting
)
Trivia:
Rob Zombie was set to direct but couldn't agree with the studio on how the story should proceed so he stepped down.
Plot: Follows fame-obsessed teens who unwittingly become stars of the next Internet sensation.
Review: I still haven't seen any of the trilogy, but I've been wanting to. I love anthology films. Even when they're bad they're good.
Rating: TBD
Watch with: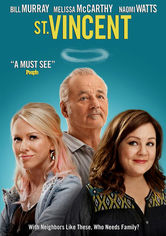 2014 PG-13 Dramedy
Trivia:

Naomi Watts learned her Russian accent for her role as Daka by watching YouTube videos and by going to a Russian spa in order to observe mannerisms and dialect.

Naomi Watts originally thought she was reading the script for the role as Maggie (Oliver's mom) as it was more similar to her actual personality.

Jaeden Lieberher's theatrical film debut.
Plot:
A young boy whose parents have just divorced finds an unlikely friend and mentor in the misanthropic, bawdy, hedonistic war veteran who lives next door.
Review: I love Bill Murray! I'm also happy to see Catholics represented in a positive light for once. I might have Pope Francis to thank for that. He's made the Catholic church more popular. I'm glad to see Melissa McCarthy play a different character & show some range. It's a Christian undertoned film that's not too preachy in its delivery.
Rating: TBD
Watch with: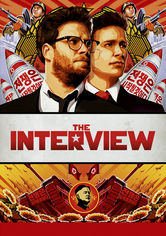 2014 R Action Comedy
filming locations:
(some exteriors)
Trivia: Skylark's bonding with
Jong-un Kim
is based on former basketball player
Dennis Rodman
, who traveled to North Korea to host basketball exhibitions and befriended Jong-un. A group of political activists in South Korea reportedly plans to purchase 100.000 copies of
The Interview
(2014) (with Korean subtitles) and drop DVDs and USB sticks containing the film with balloons over North Korean territory. It is illegal to watch this film (and other foreign media) in North Korea, but a black market exists and many citizens have private access to DVD players and other media players. On June 25, 2014, North Korea's official Korean Central News Agency condemned the film (without naming it), promising a "merciless" retaliation if the film is released. "Making and releasing a film on a plot to hurt our top-level leadership is the most blatant act of terrorism and war and will absolutely not be tolerated," KCNA said, citing a government spokesman. The line above the movie title translates as "Please do not believe these ignorant dishonorable Americans!". The puppy is a Cavalier King Charles spaniel.
Seth Rogen
's dog Zelda plays the grown up version at the end. With all the support from politicians and celebrities such as
George Clooney
,
Sean Penn
,
Michael Moore
and even President
Barack Obama
, Sony Pictures Entertainment decided to release the film on the original release date (December 25th 2014) in select theatres and VOD.
Seth Rogen
and
James Franco
shot a parody of
Kanye West
's "Bound 2" music video on set during filming. In late 2014, Sony Pictures was the victim of a major hack of their computer systems in which confidential corporate information and several unreleased complete movies were posted for public consumption. Among reams of other information, the budget for this movie was released, revealing (among other things) the film's total cost ($44 million) and the salaries of its stars & line items in the budget.
Randall Park
gained 15 pounds and had his hair cut like
Jong-un Kim
in preparation for the role. On December 17, 2014, the film was threatened by a group that calls themselves GOP (Guardians of Peace), the ones behind the Sony hacks. The threat mentioned attacks to any movie theaters that played this film. The film became available to stream on Netflix ( How I watched it) before the film was released on DVD and Blu-ray.
Stay After? Yes, stay after the credits for a special scene at the end.
Plot:
Dave Skylark and producer Aaron Rapoport run the celebrity tabloid show "Skylark Tonight." When they land an interview with a surprise fan, North Korean dictator Kim Jong-un, they are recruited by the CIA to turn their trip to Pyongyang into an assassination mission.
Review: I know know what the fuss was all about. Why would anyone get all bent out of shape over a comedy and actually threaten to bomb theaters? This seemed like a good premise with a great comedy duo. So what went wrong? They lost the satire element and got too goofy. The satire of US media at the beginning was funny. I work in broadcasting so I really "got" all the jabs. (Though you don't have to have a job in that field to get it. If you watch US Media, you'll get it.) Franco was funny in a role I've never seen from him before....at first. What started as funny soon delved into obnoxious. Franco played this part like a joke, like he wasn't taking his role seriously. What makes Ron Burgundy funny is that he's totally serious when he's saying things that are totally ridiculous. That's what makes him funny. That was needed here. Not enough smart satire, and the middle muddled. However, the ending was the best part with hints of Inglorious Basterds. Franco was just so obnoxious that really great satirical moments couldn't play out properly with an overuse of gay jokes that weren't funny and I find a bit dated. The Script is great, and with the right actor (like Matt Damon who was considered for the role) could've been sweet, but it was just a fake fruit. IT looked so good, but it was just fake. It made fun of Americans more than it did North Koreans which made it all the worse. People saw this movie in defiance only to get a big middle finger. Watch Inglorious Basterds instead
Rating: Rather Stab a Pen in My Eye Than Ever Watch This Again
Watch instead: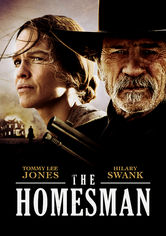 2014 R Drama Western
Cast: Hilary Swank, Tommy Lee Jones
Plot: Three women who have been driven mad by pioneer life are to be transported across the country by covered wagon by the pious, independent-minded Mary Bee Cuddy , who in turn employs low-life drifter George Briggs to assist her.
Review: Though I'm not a big fan of westerns, I find the mentally ill premise of this interesting. I've also heard that religious people aren't made fun of in this film, and it's just shown as a part of their lives without judgement. That's a nice change from most films.
Rating: TBD
Watch with: Girl Interrupted & No Country For Old Men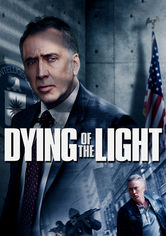 2014 R Action
Cast: Nicolas Cage, Anton Yelchin
Plot: An FBI agent gets diagnosed with early onset dementia and goes after a bad guy that no one believes is alive for revenge.
Review: Even though this has B movie written all over it, I'm still intrigued to see a movie where a man with dementia has to investigate. Memento is my favorite movie after all. I'm not expecting that from this.
Rating: TBD
Watch with: Memento