2014
Plot: A Congressman works with his equally conniving wife to exact revenge on the people who betrayed him.
S2 PRomo
Review: I've only seen the first few episodes of S1, but they've been amazing. It's Kavin Spacey at his best with amazing directing by one of my favorite directors David Fincher for the first 2 episodes.
Rating: Epic
Watch with: "Homeland"
tv series
Plot: A somewhat awkward teen is attacked by a werewolf and inherits the curse itself, as well as the enemies that come with it.
-
Complete s1 featurette
Review: I've never watched this show, because I never liked the original movie it's based on. I know this show takes a more dramatic approach though. My husband watches it, and likes it. THe first 2 seasons were filmed in ATL, GA, very close to my hometown and another city I lived in for 5 years. It's dumb that they returned it to CA. It's too expensive to film anything there. Hope for my hubby's sake that the ratings are good enough to support how much money it takes to produce a show like this in CA.
Watch with: "Buffy the Vampire Slayer", "The Gates", "Being Human"
2014 Comedy
Plot: A reporter's dream of becoming a news anchor is compromised after a one-night stand leaves her stranded in downtown L.A. without a phone, car, ID or money - and only 8 hours to make it to the most important job interview of her life.
Trailer
Review: This looks to be a very funny date night movie for my hubby & me. Not sure why this didn't get a bigger release. I think it could've made a killing at the box office. Comedies are huge this year.
Rating: TBD
Watch with: Friends with Benefits, The Internship, We're the Millers
2012
Plot: The story of an unlikely friendship between a bear, Ernest, and a young mouse named Celestine.
Trailer
Review: I laughed out loud when I saw this trailer, and thought it seemed really cute. We'll see.
Rating: TBD.
Watch with: A Cat in Paris, Wreck It Ralph, The Illusionist, The Painting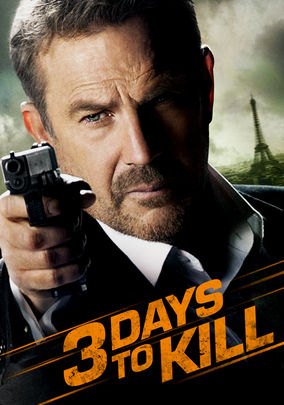 2014 Action
Plot: After a terminally ill secret agent retires to spend his remaining time with his family, he's asked to complete a dangerous last mission in exchange for an experimental drug that might save him -- if he can survive its hallucinatory side effects.
Trailer
Review: 3 reasons why I wanna see this movie. 1. Over the years I have grown to like Kevin Costner because he has grown so much as an actor. He's no longer wooden. He acts with feeling. 2. I heart McG. His stuff is over the top in the most fun way. 3. I'm very curious to see how the hallucinatory effects with play out both stylistically as well as in the plotline.
Rating: TBD
Watch with:
The
Iceman
2014 Comedy
Plot:
When a dysfunctional group of unpublished writers accept Hannah into their fold, the last thing they expect is her overnight success. Can these lovable misfits achieve their artistic dreams and avoid killing one another in the process?
Trailer
Review: The premise of this film seems really amusing, but the choice for the two leads bewilders me. In what world could Kaley Cuoco & that guy from American Pie ever be confused with intelligent on screen? In what world could Chris Klein (guy from Amer Pie) ever be "the nerd" in a romantic comedy? Hopefully these two surprise me.
Rating: TBD.
Watch with: The Penthouse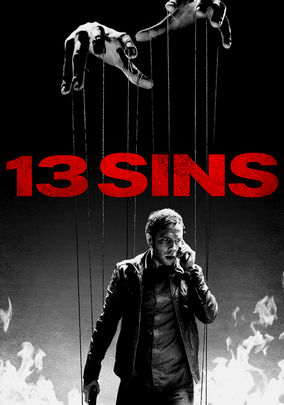 2014 Thriller
Plot: Desperate to get his finances in order, a man agrees to appear on a game show where performing 13 tasks could win him $6 million. But as the challenges become more and more extreme, he realizes he's made a grave mistake.
Trailer
Review: I love watching films where characters are pushed the their limit and tested in different ways.
Rating: TBD
Watch with: Prisoners