This week: True stories filmed in GA, trippy movies, crazy moms, folk music, & the mafia: A varied mix sure to please any movie goer.
2014 PG-13 Drama
Cast:
Reese Witherspoon,
Arnold Oceng
,
Ger Duany,
Emmanuel Jal,
Carey Stoll, Sarah Baker
Filming locations:
Plot: Sudanese refugees given the chance to resettle in America arrive in Kansas City, Missouri. where their encounter with an employment agency counselor (Witherspoon) forever changes all of their lives.
Review: Though this movie didn't get as much much as the Oscar nominated Wild, this film has gotten some Heartland Awards and looks to be another notable performance by Witherspoon this year. I'm liking this Indie Witherspoon film streak. Given the fact that Ger Duany & Emmanuel Jal were two of these Lost Boys of Sudan, the name given to the groups of over 20,000 boys of the Nuer and Dinka ethnic groups who were displaced and/or orphaned during the Second Sudanese Civil War, that served as inspiration for the movie, it should provide much needed realism to their roles, and I look forward to seeing it. Also of note is the Heartland film festival nods & some Christian undertones where in the trailer at least one of the Sudanese boys says he's praying for their counselor & another praying in a church. Also, I've seen pictures of Witherspoon with her family going to church. Nice to see faith displayed in a positive light.

Rating: TBD
Watch with:
documentary "How Violent Are You" - part of the BBC's Horizon series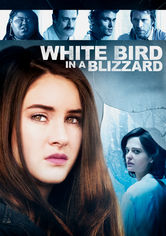 2014 R Drama Mystery Thriller
Plot:
In 1988, a teenage girl's life is thrown into chaos when her mother disappears.
Review:
I really hope the trailer didn't give too much away, but I still wanna see this. It looks like everything I love about movies: Great acting, intriguing story, beautiful production. Trivia:
Eva Green
, who plays
Shailene Woodley
's mother in the film is, in reality, only 12 years older than Woodley.
Gregg Araki
based the look of Kat Connor on
Winona Ryder
's style from the late 1980s.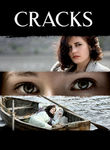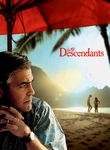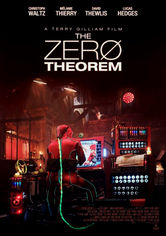 2013 R Drama Fantasy Scifi
(Qohen's home, exterior)
(Qohen's home and other interiors)
(Qohen's workplace)
(Qohen in the park)
(Qohen's examination by the 3 doctors)
PLOT
:
A computer hacker whose goal is to discover the reason for human existence continually finds his work interrupted thanks to the Management
Review
: I love Terry Gilliam's style & previous work. This looks to fit right in with that. It's good to see Waltz in a different type of role for once instead of the bad guy he plays all the time. Trivia:
The name "Qohen Leth" references "Qoheleth" (sometimes transliterated as "Qohelethin" or "Koheleth"), the original Hebrew name (and presumed author) of Ecclesiastes--the Bible book that investigates the meaning of life.
According to director
Terry Gilliam
,
Matt Damon
and
Ben Whishaw
worked for scale just to be in this film, thus bringing the production in on schedule for a fraction of its original budget.
36 shooting days.
Director of photography
Nicola Pecorini
decided to shoot on film rather than digitally.
Rating: TBD
Watch with: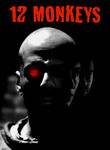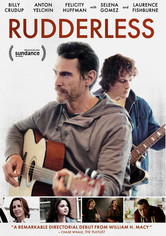 2014 R Dramedy Music
Director:
William H. Macy
Writing Credits
Cast:
Miles Heizer,
Billy Crudup,
Jamie Chung,
Felicity Huffman,
Selena Gomez,
Kate Micucci,
William H. Macy,
Anton Yelchin,
Laurence Fishburne
Produced by:
William H. Macy
et al.
Music by:
Plot:
A grieving father (Crudup) in a downward spiral stumbles across a box of his recently deceased son's demo tapes and lyrics. Shocked by the discovery of this unknown talent, he forms a band in the hope of finding some catharsis.
Review
: I love music movies, the actors can sing, the music sounds amazing, and I love dramedies because they're a slice of real life. Looks like even Gomez is good in this.
Directorial debut of
William H. Macy
. Yelchin, Crudup, Gomez, Macy & more perform in this.
Rating: TBD
Watch with: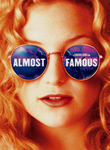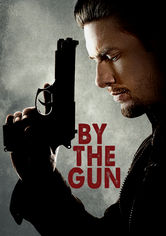 2014 R Crime Drama Thriller
Plot:
Nick Tortano (Barnes) is a mafia criminal whose life spirals out of control once he becomes a made man. With the lives of his loved ones at risk, including his girlfriend, he must decide what's truly important to him.
Review: Mafia movies are a dime a dozen, but I love Leighton Meester & the trailer looked powerful so I'm interested. I hope she gets to do some real acting here.
Rating: TBD
Watch with: