This is it! The finale!
The challenge: This week the 3 remaining designers go to Palm Springs to design a hotel suite. What happened to the pilot finale? I loved that idea. It's worked for past seasons. Plus, it's how networks actually decide how to pick up shows. Up to this point, I know Brooks & Jerabai well enough to get their styles & what kind of show they'd have. I don't know what show Tiffany would have. Well let's take a look at what they all wore in the episode & of course, their designs.
The final 3
: Brooks, Tiffany & Jerabai & the host David Bromstad
Brooks looks very indie. Tiffany looks very blah. Jerabai is wearing a shirt designed by Brooks: love! David looks a bit like a professor.
Camera Challenge
Tiffany-Very flattering sweater. Love the glitz. Great for camera. Jerabai-Love the pullover, but I hate jeans with holes unless you're working on your house or something. Not for a camera challenge.
Judges
I want the girl version of David's blazer, but I hate the white pants with it. It's the finale at night. Wear something appropriate for evening. Genevieve looks great. She's looking very fresh this season, like she's just gotten back from a spa facial. Vern in his ever present bow-tie. Looks too daytime to me. Sabrina: Though I love the dress itself, it does not suit her skin tone at all. Neither does the makeup. This whole season they've been putting too much makeup on her & gave her hair really bad highlights and detracting from her beautiful skin tone. She's a beautiful Cuban woman. Let her ethnic beauty fly.
Finale Mentors
I love the Property Brothers! Great mentors. I see that Drew is wearing the plaid today. A change for them. Looks like they swapped clothes in dressing. Tiffany: Chic but comfy outfit that's perfect for a work day.
Tiffany's helpers
- Boris & Tobin
Uggh creepy boris, but a sharp dresser. Oh, yeah and that otehr guy. I barely remember him. Tobin oh yeah.
Hotel Suite Before
Looks like a parking garage.
Tiffany's Design
Sleek midcentury modern mixed with contemporary.
Cute but nothing special imo. This season had only a few episodes that were all edited down to 42minutes roughly and only 3 episodes where the designers designed solo. How is that enough time to see their style?
pop art prints designed by Palm Springs artists
Love this art gallery. That seems to be her forte.
Plush rug, a tufted cocktail ottoman and a pair of low-slung Danish modern chairs
I like this vignette. I've never seen a tray that large before. It's perfect for that ottoman. I might steal that idea for mine. I have a round ottoman too.
Custom fireplace is the center of Tiffany's living space design, topped a black base with white slats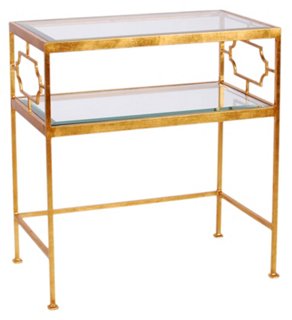 One Kings Lane
I like this living room, but I see nothing special except for that fireplace.
Toned down the bedroom color palette to soft neutrals and sea-inspired hues.
Good color story for a bedroom vacation suite, but this looks like anyone's bedroom in America.
Layered jute rug by the bed.
I do not like the layered jute rug. It looks weird & would not be comfy on your feet. Sabrina Soto didn't like it either.
Jerabai's Helpers: Abby, Cris, & Jessie
Not sure if these girls are the best helpers. Abby's a good artist & can sew-that helps. Very cool necklace with a sweater in a pretty color. She always wears too much makeup tho. Chris is a newbie to design & made good artwork but not much else. Those jeans look like mom jeans. Jessie in an ill-fitting dress. She got kicked off for poor styling. That's the thing Jerabai needs the most help with.
Jerabai's Suite
Determined to show the panel his more sophisticated side,
base of plush white carpet.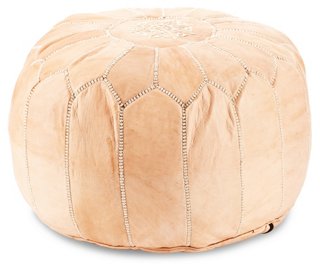 One Kings Lane
You can show sophistication & still have your stamp as a designer. I don't see his stamp here at all. It's a pretty room, but it looks like the girls did it & not him. I also agree with Vern. The white carpet is a no no for a hotel suite. He should've picked a light gray instead. He would've still gotten to keep his graphic flair. This is the only place where it seems like he added his own flair & he screwed that up by not thinking practically. What a shame.
Textured purple wallpaper adds depth to the space. upholstered headboard
I love that textured wallpaper. I also want those nightstands for my wocave.
Curvy mirror nods to ornate, traditional style, but the flat front and straight lines of the desk and chair make this pampering spot thoroughly modern.
Very cute vanity area. Love it! Great for a suite for getting ready to go out. Those flowers btw are green roses. I'm a part time florist. We have those in our shop right now actually lol.
The enormous living space is divided into three areas: A dining table and two lounges
He left a large void in the middle of the room. He should've created a space leading out to the balcony to fill it.
Jeribai's Suite: Cocktail Lounge
A low cocktail table and comfortable wing-back chairs allow this suite's guests to relax and enjoy.
I like this area, but it bothers me that all the chairs have an orange pillow but one.
Wallpaper, original paintings and eye-catching pendant lighting makes this space look perfectly high-end.
Love the wallpaper. Hate the paintings Love the pendant lights. I don't get the chairs on either side of the buffet tho. And those moss balls looks unappetizing for a dining table centerpiece.
The suite's second sitting area is centered around the TV. Using a carpet-tile rug allowed Jeribai to create a custom size perfect for this huge room.
Carpet tiles are a lifesaver.
The judges loved the living room's bright orange sofa
I like the bold couch too. I don't like the mismatched throws tho. The back graphic one has nothing to do with the 2 in front of it.
Flowers (Button Mums) and a wine decanter await the suite's first guests
A nice touch would be if the bell hop filled that decanter when they bring up your luggage.
Brook's Helpers-
Anne and
Tyler
He had good helpers. Anne, in some very cool sneakers, is great at DIY & pairing interesting things together. I wouldn't have minded her winning. Tyler's ok. His rooms were fine. His portfolio is much better. Love that jacket. I like Brooks's sneakers too. They kind of match Anne's.
Brooks's Suite
Entryway-
Brooks set out to greet guests (and judges) with a bang, in the form of this opulent, pattern-on-pattern vignette.
This is amazing. Jaw-droppingly beautiful and a great example of pattern mixing which can be difficult I like how his take on the suite is different from everyone else. He did Parisian meets Midcentury Modern. Jerabai did Midcentury girly, & Tiffany did Midcentury contemporary which made both of their suites look like lots of other hotel rooms that I've been to. Both fine but both have been done to death. Even though it's a Palm Springs suite doesn't mean it has to scream Palm Springs or Midcentury Modern. This suite is something different. Tiffany's suite looks a lot lot most of Sabrina Soto's rooms on The High Low Project. Jerabai's suite looks like some of Danielle's rooms on Shop This Room except that designer also had the ability to change styles depending on the client. Jerabai's other rooms would've made for a good show tho.
LR
Traditional and modern pieces mingle in Brooks' living space. "It's a little bit cuckoo, but really fun," Genevieve said of the space.
I agree it's a lot of fun. That's the point of vacation. Have fun in the main living area. You can relax on the beach. I will say tho that I don't like the dining chairs paired with that dining table. Too much wood. Not enough fun there. I like the settee, but maybe reupholstered in a more
retro but vibrant fabric
with the 2 head chairs in the same fabric & a bench on the other side of the settee.
Brooks channeled the Palm Springs portion of his design theme into this central seating area outfitted with retro chairs, a curvy coffee table, and a cutout light fixture.
I love this. So much fun. However, that ottoman is a little weird. Who besides maybe a kid would actually sit on something without backing for a conversational area.
Brooks created faux paneling with trim and painted it shiny gold to create a royal feel. But the judges felt the high-gloss detail (and the dark wall hue) made the space look cheap, not chic.
I think if he'd gone with a gold leaf or a darker metallic shade it would look chicer. Right now it reads a bit yellow. Also not really sure how the Moroccan print chairs & Ikat rug fit in the design. They're Mediterranean & the South of France is part of that Mediterranean feel but Versailles is a Parisian suburb. Too different feels.
Who but Brooks would outfit their suite with golden bananas? To balance the playful accessory, he added a vintage trunk and some streamlined, modern pieces.
I like this vignette. It's very Brooks.
The Bar
Judge Vern Yip's favorite part of Brooks' space? The built-in bar, which balanced modern, geometric-patterned stools and midcentury barware with traditional panels and accessories
I love the mix of orange & blue.
Bedroom
David wasn't a fan of the room's striped wallpaper: "The wallpaper...it's like circus gone crazy. You have to remember your client, but I admire that you went for it, he said. The judges agreed that this room was too busy overall.
Yeah the stripes are a little circusy, but they're fun. They're very
cirque du soleil
. So they are French in their design.
Soft pillows in primary hues adorn a bedside armchair.
I love the mix of prints here. This is how you do it. All different colors but the same feel.
Brooks' worked his share of unique "curiosities" into the room, but he didn't dwell on them in his camera challenge. After practicing his 90-second, on-camera tour, his hosting skills made a marked improvement.
I love Brooks's curiosities He could have a show where he did nothing but source items from flea markets & yard sales & use them in rooms, & I'd be happy. Beautiful White Roses as well. Creepy cherubs but French nonetheless, & I liked how he re-purposed a tray as a piece of art.
Elimination Room
That shade of pink is not right on him. It brings out the red in his face.
Brooks was amazing on camera. It's amazing what a little rehearsal can do. He'd be a breath of fresh air on HGTV.
I like Jerabai's other rooms much better for his style. I think he'd be great on Mancaves on the DIY Network or as a host for DIY or a carpenter on HGTV. I like his laid back attitude. I thought he came off like a tool on The Talk daytime show. He came off fake, like a motivational speaker.
The Eliminated Designers Return
Looking mostly great for camera. Abby-Take off that jacket for the camera. Cris-Nice color. Jessie-ill-fitting again & washes her out. Tobin-Sharp. Boris looks like a 70's porn star with that printed shirt unbuttoned to show chest hair. Anne-Love the shoes. Hate her hair. She looks like a rebellious teenager with those streaks. Her personality doesn't match them at all. Her hair should be an over all more vibrant red. Leave the streaks for the Hot Topic kids who aren't allowed to dye their hair. Tyler-Striped on plaid only works if in complimentary colors.
Tiffany won (cute peplum top in a beautiful color). I'm indifferent. I read about her new show
Most Embarrassing Rooms in America
months ago, but it said Meg Caswell was the host. I'm wondering if they had the show set up & decided to use Design Star to find a new host, hence the name change to HGTV Star rather than Design Star cuz a good TV personality was more important to them than a designer who could create & inspire their own shows through their design throughout the season. I'll check it out, but I'm bummed Brooks didn't win. I would've settled for Jerabai. Tiffany is cookie cutter & unless she can show something different, I don't see her show lasting long. She had hints of that in the bus & the art gallery, but that's not enough for me to have confidence in her. They should've also played the pilot episode either after the finale or the next week in order to build the ratings off the buzz of the show. Premiering it later could be detrimental to ratings. Note: I read an article about her new show and saw before & after pics of a kitchen she designs. Not a good preview. Boring. Nothing interesting. An improvement but since these are the most embarassing rooms n america, there's no where to go but up. The after pic looked like most peoples' houses before pics on HGTV. Homeowners with no design background whatsoever could've designed it. I'm still gonna watch and give her a chance simply because I like the premise of the show, & I'm hoping it last long enough to get my parents on the show.